Prevention and Early Intervention Network
Embedding prevention and early intervention into policy and practice.
Please help us keep in touch by filling in our short GDPR form. We'd really appreciate it!
The Prevention and Early Intervention Network invites you to attend: Please feel free to extend this invitation to your relevant networks.
Lyndsey Anderson joined as Coordinator with PEIN in November 2019. Lyndsey comes to us having worked most recently with three regeneration projects in Dublin's South Inner City. She has wide ranging experience in interagency work, social policy analysis and research,...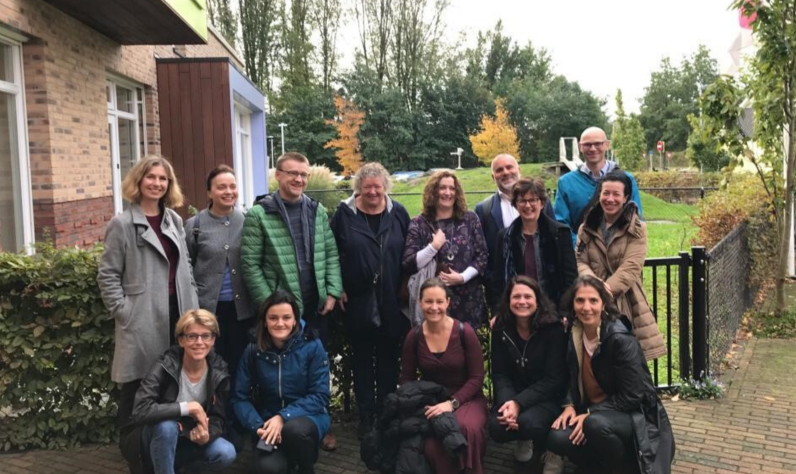 The city of Leiden in The Netherlands was the location for the third International Learning Exchange which took place between 14 and 16 October 2019. The local organizer was International Child Development Initiatives (ICDI), along with Stichting JES Rijnland and the...
Follow the link below to join PEIN as an individual or organisation...
The Prevention and Early Intervention Network (PEIN)
was formed in 2010, to bring together evidence-based practice, advocacy and research organisations, in order to:
Share, develop and disseminate learning;
Support the work of member organisations;
Shape policy and practice, nationally, internationally and locally by:

Networking and building relationships;
Creating learning opportunities:
Influencing policy, practice and public discourse.
PEIN is now inviting membership from a wide range of individuals and organisations who are implementing programmes, activities or approaches in child and family services, based on a prevention or early intervention approach. This will enrich PEIN's capacity to offer a wide-ranging and inclusive perspective on Prevention and
Early Intervention in the Irish context to potential partners, extend the learning and offer all members opportunities for engagement with a broad range of stakeholders.
Embedding Prevention and Early Intervention into Policy and Practice
The role of evidence-based / informed prevention and early intervention in working for better outcomes for children and young people is understood nationally and locally
The central importance of the rights of the child are recognised and upheld, in government policy, agency practice and amongst the public at large
Funding stream for evidence-based / informed prevention and early intervention are central to the implementation of government policy
Contact Us <strong><em>Online</em></strong>